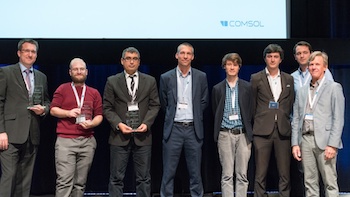 At the COMSOL Conference 2017 Rotterdam, attendees presented 140+ projects featuring innovative uses of multiphysics simulation. Read about the award-winning papers and posters here.
Read More
---

Cars come with either an automatic gearbox or a manually operated one, a stick shift. With a manual gearbox, we use the stick shifter very frequently while driving the car, yet we hardly ever think about the way the mechanism works. Here, we investigate how it works and what forces are acting on it when submitted to a very common load case — selecting first gear — with the help of a COMSOL Multibody Dynamics model of the gearshift mechanism.
Read More
---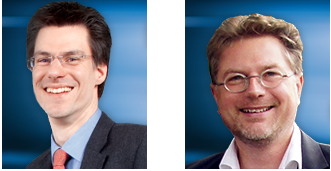 In 1898, Carl Miele and Reinhard Zinkann founded the Miele company. Since then, it has grown into one of the world's foremost producers of household appliances, including washing machines and cooking devices for both domestic and professional use. Miele has created a joint research laboratory, mieletec, with the University of Applied Sciences in Bielefeld, Germany. There, the foundations are being laid for the next generation of resource and energy efficient household appliances. This October, you have the chance to hear […]
Read More
---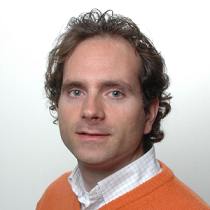 Philips Research Laboratories, located in Eindhoven, is often considered to be an incubator of ideas. The prestigious institute has traditionally been the core of all new product developments at Philips, and many of their forefront discoveries were made here. In October, Senior Scientist Alwin Verschueren of Philips Research Laboratories will hold a keynote talk on pulmonary drug delivery at the COMSOL Conference Rotterdam 2013.
Read More
---