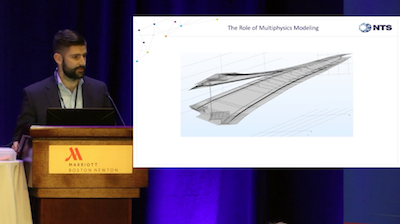 Lightning risk is an important consideration in various industries, including aircraft and wind turbines. But how do you study the behavior of a phenomenon that can cause extreme damage in microseconds? And how do you make sure your product can withstand a lightning strike? In his keynote talk at the COMSOL Conference 2018 Boston, Justin McKennon of NTS Lightning Technologies answers these questions, discussing how multiphysics simulation helps in the design and certification of lightning protection systems.
Read More
---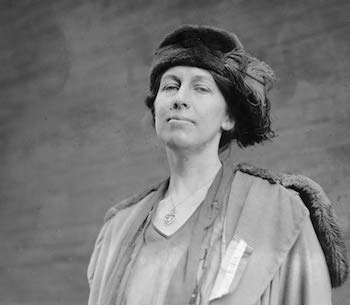 As a hydraulics engineer, Nora Stanton Blatch Barney paved the way for women in engineering, architecture, and mathematics. Influenced by her grandmother and mother, Barney was also a key figure in the woman suffrage movement in the United States. Throughout her life and career, the courageous engineer never shied away from forging ahead and left a lasting impression on New York City infrastructure.
Read More
---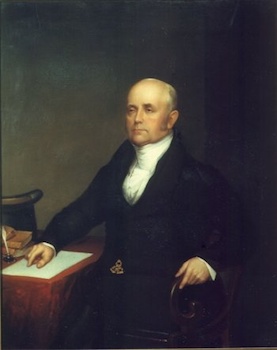 Jacob Perkins, also known as the "Father of the Refrigerator", had a wide range of interests that extended further than the common household appliance. This mechanical inventor had 21 American and 19 English patents, which is no surprise, given his curiosity and ingenuity. Let's take a moment to appreciate a few of Perkins' major contributions…
Read More
---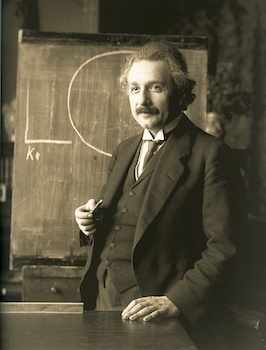 "The important thing is to not stop questioning. Curiosity has its own reason for existing." –Albert Einstein A passionate and curious intellectual, Albert Einstein is considered one of the most influential physicists of the 20th century. The German-born mathematician and physicist made numerous discoveries throughout his lifetime. Most notably, he developed the special and general theories of relativity. For discovering the law of the photoelectric effect, he earned a Nobel Prize in Physics in 1921.
Read More
---