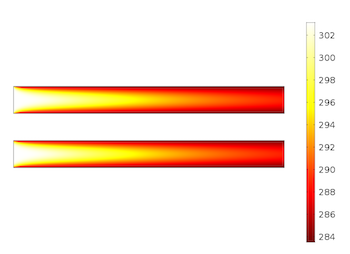 Nonisothermal flow is a multiphysics problem, as it combines CFD and heat transfer analysis. Learn how to implement the Inflow boundary condition when simulating these types of scenarios.
Read More
---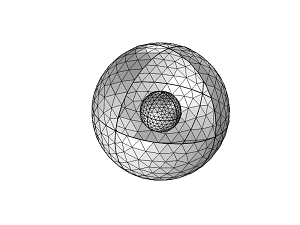 In the past, I've received regular requests for the ability to check the view factors used by COMSOL Multiphysics. How accurate are they? What is the impact of a given parameter (mesh size, radiation resolution, etc.) on their accuracy? Good news: Version 5.0 provides new operators for postprocessing that correspond to the operators used to generate surface-to-surface equations. Allow me to demonstrate how to compute geometrical view factors.
Read More
---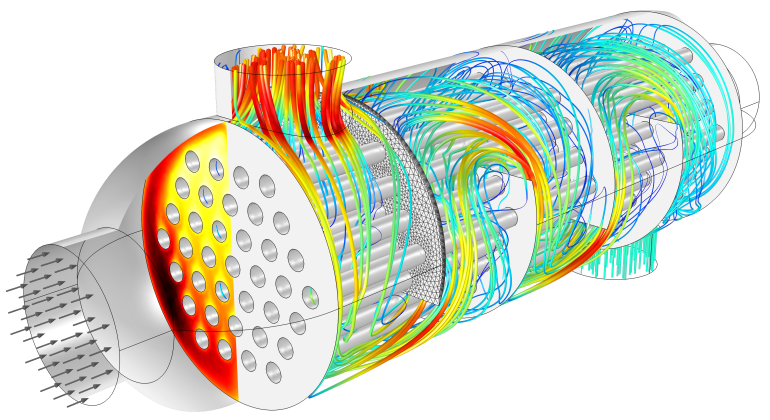 In this blog post we will explain the concept of conjugate heat transfer and show you some of its applications. Conjugate heat transfer corresponds with the combination of heat transfer in solids and heat transfer in fluids. In solids, conduction often dominates whereas in fluids, convection usually dominates. Conjugate heat transfer is observed in many situations. For example, heat sinks are optimized to combine heat transfer by conduction in the heat sink with the convection in the surrounding fluid.
Read More
---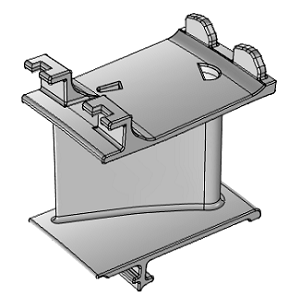 We can leverage simulation software to understand and optimize component design. Every simulation relies on a model that is a representation of the reality that the application finds itself in. Modeling enables us to represent this reality with enough detail to receive relevant information about the particular application or component. Let's have a look at a thermal stress analysis of the turbine stator blade model from our Model Gallery and investigate the effects of heat transfer and thermal stress that […]
Read More
---