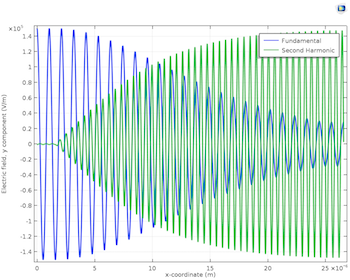 In 1875, John Kerr placed current-carrying coils in holes on either side of a glass slab, which created an electric field. After a polarized beam of light passed through the slab, he noticed that the polarization was different. This difference is related to the change in the glass' refractive index, which is proportional to the square of the electric field — a phenomenon called the Kerr effect. See how to model this effect and other linear and nonlinear phenomena.
Read More
---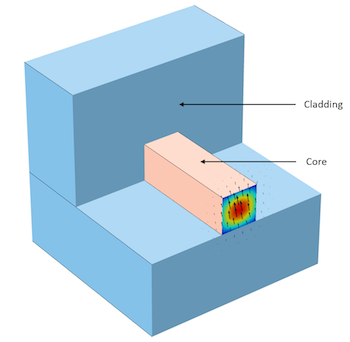 On a bright evening in 1669, Professor Erasmus Bartholinus looked through a piece of an Icelandic calcite crystal he had placed onto a bench. He observed when he covered text on the bench with the stone, it appeared as a double image. The observed optical phenomenon, called birefringence, involves a beam of light that splits into two parallel beams while emerging out of a crystal. Here, we demonstrate a modeling approach for this effect.
Read More
---
Uttam Pal September 19, 2017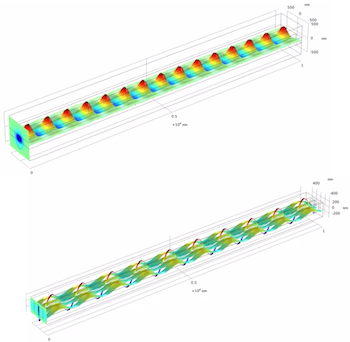 In 1870, an audience watched as a stage was set with two buckets, one on top of the other. Due to a small hole in the upper bucket, water poured into the lower bucket, bending as it did so. To the audience's amazement, sunlight followed the bend of water — a phenomenon later termed total internal reflection. The performer on stage, John Tyndall, was one of the many scientists who tried to control the most visible form of energy: light.
Read More
---