Join Us for Tech Cafés at the COMSOL Conference 2020 Boston
It's already time to start thinking about the COMSOL Conference 2020. The Boston event will be held on October 7–9, just down the road from our U.S. headquarters. We've planned a number of significant changes to the conference program, and I'd like to take a few minutes to tell you all about them.
What Is a Tech Café?
We've gotten a lot of feedback about the COMSOL Conference, and certain ideas keep coming up over the years: We've been asked first and foremost for more interactive sessions. We've also been asked to give courses that dive deeper into advanced and challenging topics, as well as courses that provide a more introductory track to the material.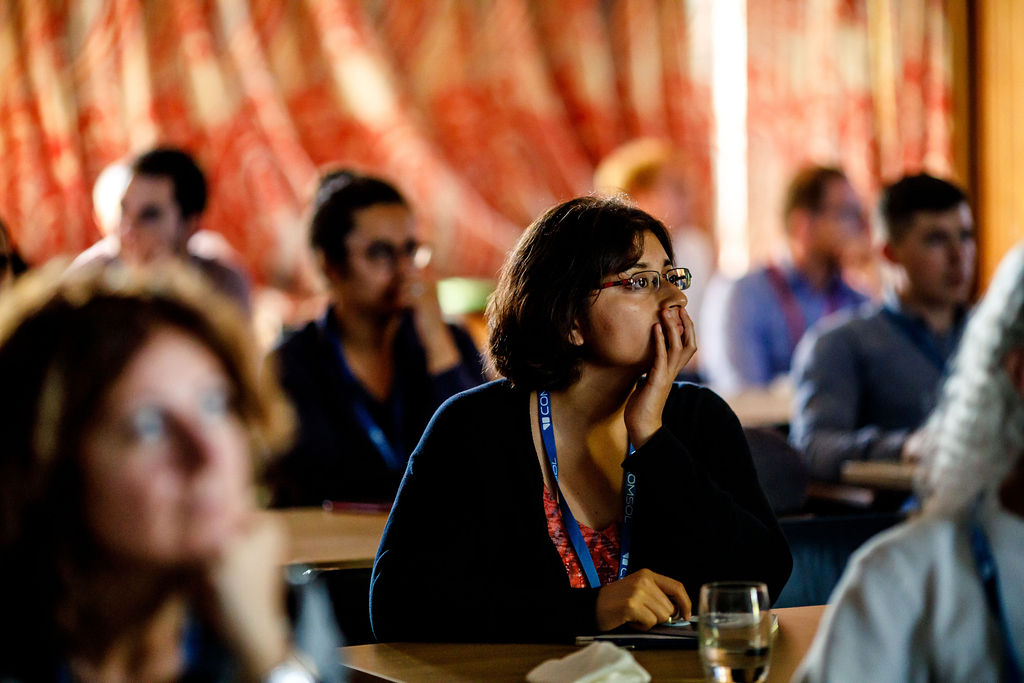 Photo by Lina + Tom.
The biggest update to the COMSOL Conference program and structure is the introduction of Tech Cafés. These interactive and informal sessions will be guided in their content entirely by you, the user. You will have the option of submitting questions to the Tech Café sessions ahead of time that you want COMSOL technical staff to answer live and discuss in a public forum. You can even link your question to a support case if you'd like to share your models, and the discussions about them, with other conference attendees. Don't want to submit a question? It isn't required! Join us to hear what other users are working on and learn some strategies to help solve your simulation challenges.
Tech Cafés will be led by a group of COMSOL software developers, product managers, and support engineers. During the session, we will invite the person who submitted the question to discuss it (if they want to). We'll be working through models live, onscreen. The objective is not only to cover the topic but also to enrich the conversation with questions from the audience and advice from COMSOL engineers and developers.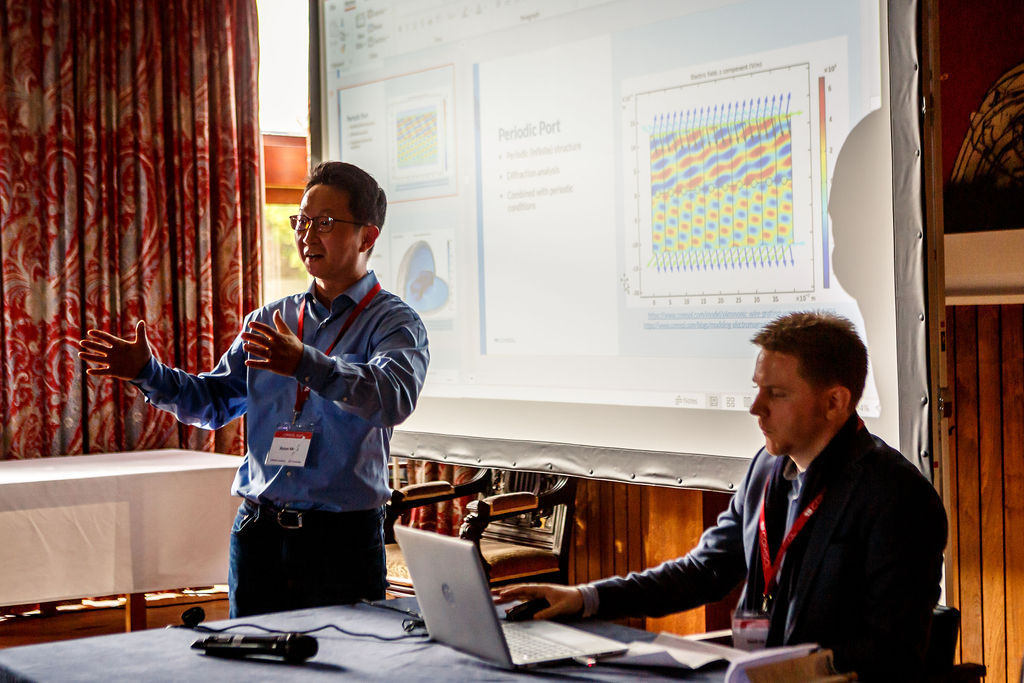 Photo by Lina + Tom.
We will be holding Tech Cafés throughout the COMSOL Conference 2020 Boston, each with a particular application area in mind. The areas of focus will include:
Acoustics
CFD
Chemistry and electrochemistry
Electromagnetics
Geometry and preprocessing
Solid mechanics
Solvers
Thermal analysis
Visualization and postprocessing
We've chosen these topics based on the distribution of interest over the years. Of course, if a topic gets a large number of questions and sign-ups, we may adjust the schedule.
Updated Minicourses at the COMSOL Conference
Along with the Tech Cafés, we are reworking our minicourses into three categories:
Core
Introductory
Advanced
Core Minicourses
The core courses are about the software itself, and are essentially physics-agnostic. They contain the information that we think every user, from beginner to advanced, should know. We've made many changes and improvements to the core functionality of the software over the years, and even longtime users will likely get useful, new information out of these. The core topics include:
The COMSOL Multiphysics® software for new users
Using the geometry tools and the Design Module
Working with imported CAD efficiently
Using the meshing tools
Advanced meshing topics
Solvers
Understanding the Optimization Module
Developing and deploying apps
Introductory Minicourses
The introductory courses will cover four areas:
Chemical and electrochemical reaction engineering
Fluid flow and conjugate heat transfer
Electromagnetics
Solid mechanics
These courses are designed for people who need a solid introduction to the field. They will focus on providing a complete topic overview for people who need an understanding of the modeling possibilities in these areas.
Advanced Minicourses
The advanced courses will be taught by COMSOL product specialists and focus on relatively narrow areas within fields that we know, by experience, can be challenging both in terms of the physics and the modeling. These courses will target more experienced users of the software who are already knowledgeable in the physics, but want to delve deeper into the topic and learn about areas that we find the most challenging and interesting.
The advanced courses will cover:
Acoustics
Electromagnetics: Beam envelope method for laser systems
Fluid flow
Structural mechanics: Geometric, material, and contact nonlinearity modeling
Heat transfer: Radiation
The conference program will also include presentations given by many of our COMSOL Certified Consultants and partners, as well as contributed oral and poster presentations from our users. The popular panel discussions will return with exciting topic areas.
See You in October!
I'm looking forward to seeing a lot of new faces at the COMSOL Conference 2020 Boston, and of course, it's always nice to see some old friends in the field.