Why Adopting COMSOL Multiphysics Is a Good Career Move
Are you a student thinking about where you want to end up after graduation, or a young professional considering how to make yourself more valuable in today's job market? There are many things you might do to sharpen your skills and bolster your résumé, but here's a piece of advice you'll get from us: adopting COMSOL Multiphysics is a good career move. Before you say "of course you'd say that, it's in your best interest if I use your software," hear me out.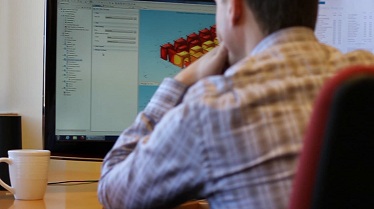 Why Using COMSOL Multiphysics Is Good for Your Career
It's no news that the job market has been growing slowly the past few years. Although the engineering fields have been better off than other professions, it's still more important than ever to position oneself competitively when searching for a new — or aiming to keep — a position. When I was talking to my colleague Jeff Hiller, VP of Sales, he laid out the reasons why adopting COMSOL is a good idea for engineers looking to hold their own in the job market.
It's simple, really: COMSOL Multiphysics covers so many different application areas that if you know how to use our software you will become more flexible in the types of positions you can work in. Jeff referenced a recent conversation he had with a graduate student who was considering different specialty packages to meet his modeling needs.
Jeff's advice to him is what I'd like to relay to you now: choose COMSOL and you won't pigeon-hole yourself. By learning how to use our software as opposed to a highly specialized package, you will be able to bring your existing modeling skills to other project teams, departments, or companies. Even if you'll be working on a new set of engineering problems, you will still be able to use COMSOL Multiphysics — without the need for additional training to get up and running. The new team is sure to see value in bringing you on board.