Biomedical Acoustics Modeling with COMSOL Multiphysics® Web Workshop
January 19, 2021
2:00 PM - 4:00 PM GMT
Attention:
This event has ended. View all upcoming events on the
events calendar
.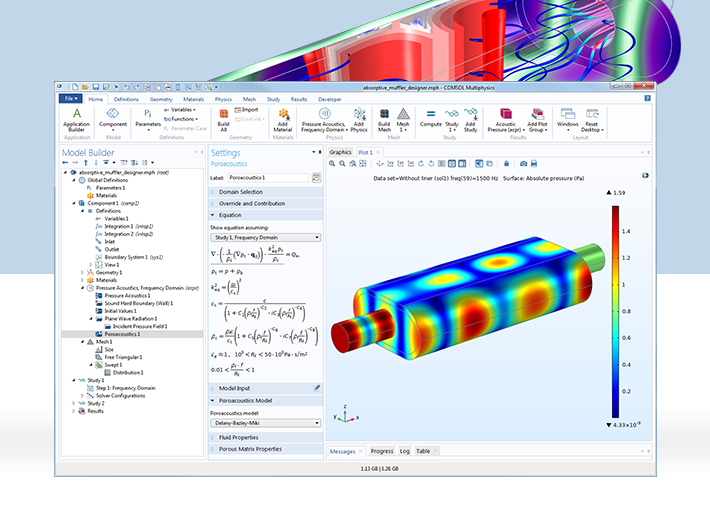 If you want to learn more about using the COMSOL® software for acoustics simulation in biomedical engineering, join us for this interactive web workshop.
During the web workshop, we will work through a live demonstration of the COMSOL Multiphysics® software and will conclude with a Q&A session. Please see the event agenda below. To accept our invitation, please fill out the registration form on this page. You will receive an email containing the event link to join the web meeting shortly before the event.
Hands-On Session
To get the most out of this online session, we suggest you have the following items prepared for the event:
Two computer screens for the hands-on demo
Computer audio with a working microphone or a hands-free phone
COMSOL Multiphysics® trial installed on your computer
*We will send you a free two-week COMSOL Multiphysics® trial a day before the web workshop.
Register for Biomedical Acoustics Modeling with COMSOL Multiphysics® Web Workshop
This event has ended. Visit the event calendar to view upcoming events.
Web Meeting Details
Jan 19, 2021 | 2:00 PM GMT (UTC+00:00)
Speakers
James Gaffney
COMSOL
James Gaffney works at COMSOL as an applications engineer for acoustics. He studied acoustical engineering at the University of Southampton, where he also earned his doctorate degree. His research involved predicting the fuselage installation effects from engine fan tones with analytical methods.
Panagiota Theodoulou
COMSOL
Panagiota Theodoulou works as an academic accounts manager at COMSOL. She graduated from the University of Leeds with a BSc in physics in 2013 and then completed an MSc in physics at Imperial College London in 2014.