Discussion Closed This discussion was created more than 6 months ago and has been closed. To start a new discussion with a link back to this one, click here.
Time Dependent simulations with Piezoelectric devices
Posted 21 Oct 2016 04:53 GMT-04:00 MEMS & Nanotechnology, Piezoelectric Devices, Studies & Solvers Version 5.2 13 Replies
Thibaut Meurisse
Please login with a confirmed email address before reporting spam
Hi all,

I have a problem I am sure the solution is obvious...but if it was already resolved somewhere on the website, maybe I just did not understand...

I simulate a piezoelectric disc just put on a roller, everything else being free boundaries, and I apply a sine voltage with frequency f0 and amplitude V0. I then launch the simulation from time 0, with time steps 1/20/f0 (to have 20 points every wavelength) and up to 20/f0 (20 wavelengths). So range(0,1/20/f0,20/f0).

First, I obtained strange results with time steps that were growing between each step (they were not constant). I probed the voltage on the disc, and it did not respect the frequency f0 (it was almost noise) and amplitude V0 (up to 3 times V0).
I then modified the Time Dependent solver, using for the probes "Times stored in output". Now the time steps are good, but the result is still anything. Voltage still goes up to 3 times V0, and frequency is not respected. In fact it is almost respected after some time, call it t0 (like half of the time steps). But if I try to begin at t0, I obtain the same result than before, just starting at t0.

Did I do something wrong ?
---
13 Replies
Last Post 25 Oct 2016 03:40 GMT-04:00
---
---
---
---
---
---
---
---
---
---
---
---
Note that while COMSOL employees may participate in the discussion forum, COMSOL® software users who are on-subscription should submit their questions via the Support Center for a more comprehensive response from the Technical Support team.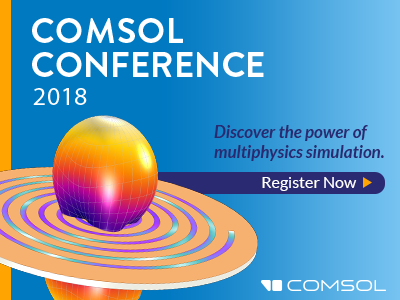 Suggested Content