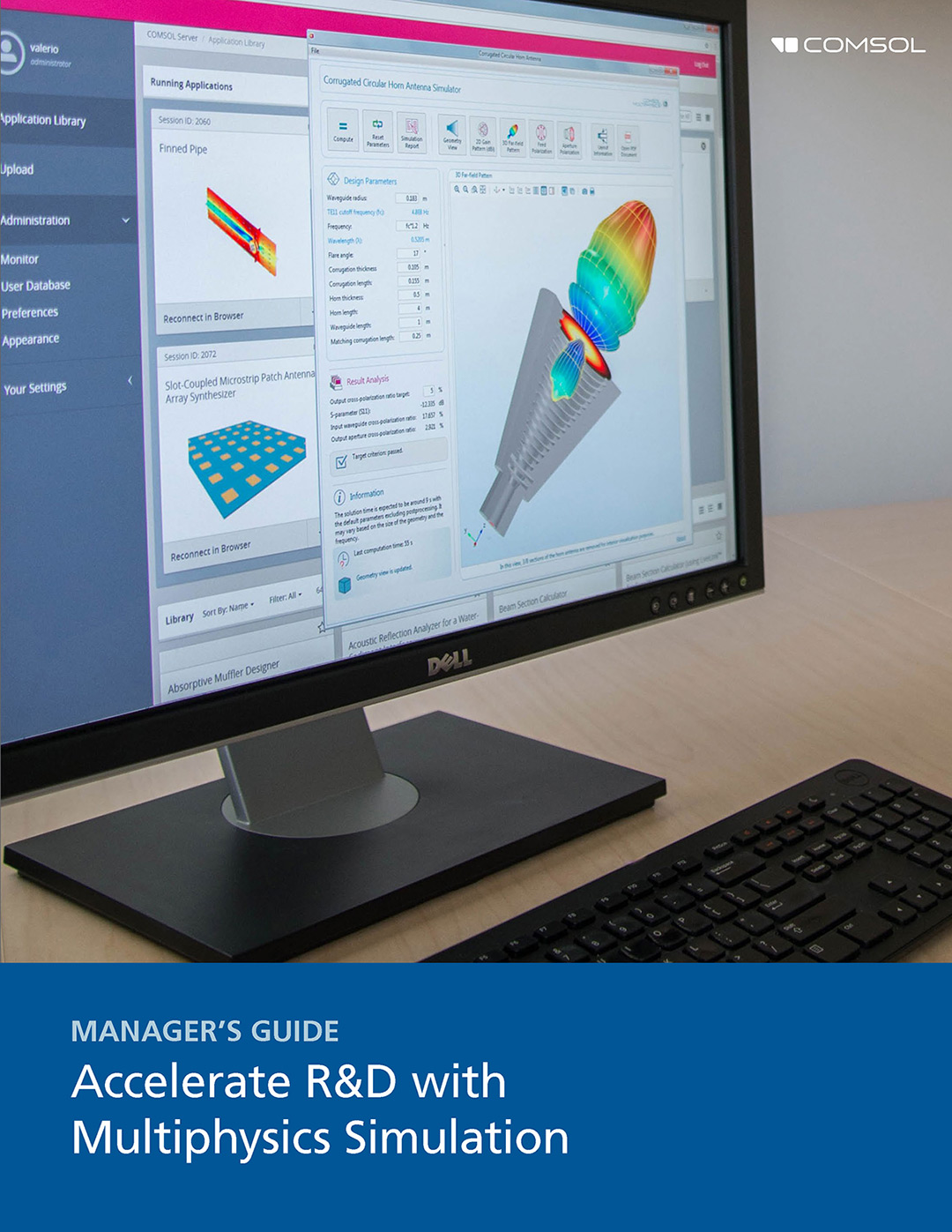 See How Managers Stay Ahead with Multiphysics Simulation
Help your organization stay ahead of the curve. The Manager's Guide features must-have information on how simulation apps can empower your entire organization with cutting-edge multiphysics modeling and design capabilities. Adding simulation apps to your product design workflow, for use by all departments, comes with enormous benefits such as innovation with reduced risk and shorter time to market.
Download a PDF version to print here, or click the link below to browse through the digital booklet.

Empower your organization. Read this guide to:
Learn about the COMSOL Multiphysics® and COMSOL Server™ software, including how simulation apps can improve your workflow with examples from Wolfspeed and Cypress Semiconductor
Benefit from the experience of COMSOL Multiphysics users at Boeing, Toyota, Sharp, Miele, and Fiat
Get more information on the resources available from COMSOL